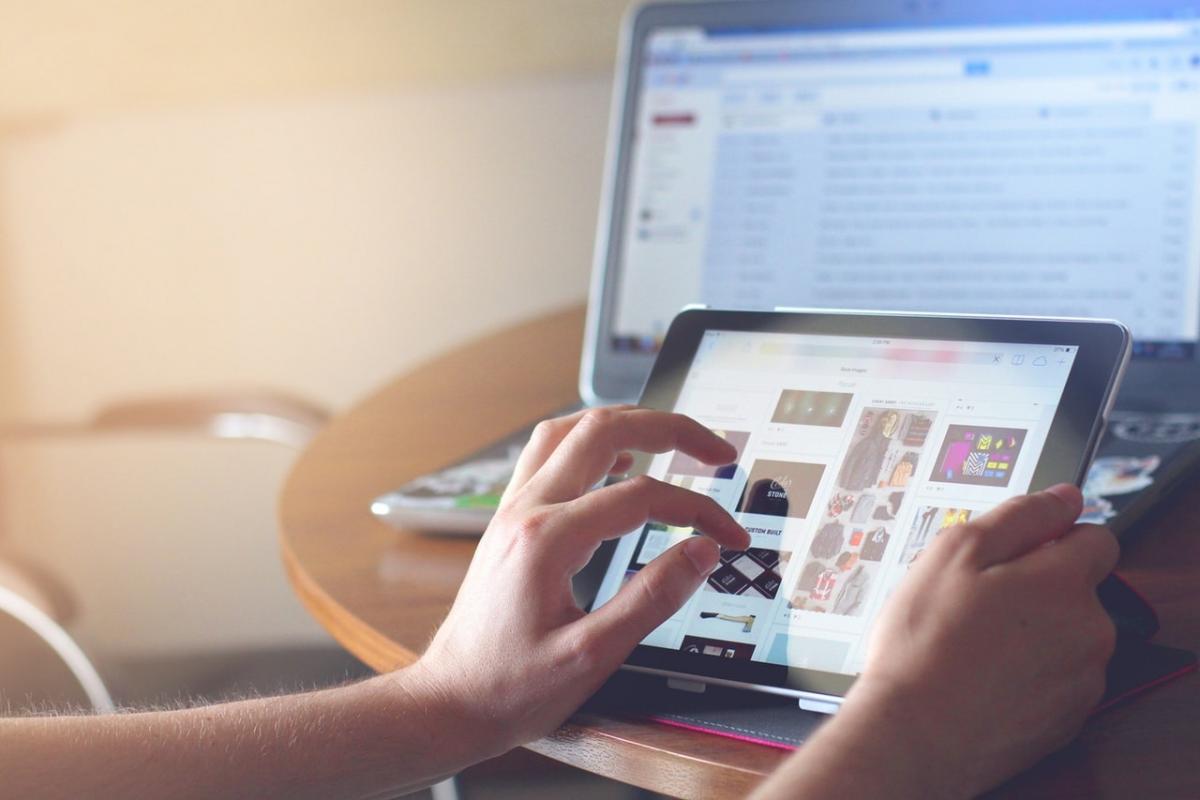 The online sales market is on the rise. Just this year, analysts predicted an 8-10% growth in e-commerce sales. It is expected that the e-commerce market's revenue to grow up to $4 trillion by 2020. This is what makes it crucial not only to follow the latest trends but to adopt them as early as possible. With this said, we'll be taking a look at top Magento e-commerce trends for 2018.
Prominence of Mobile Channels
We don't have to tell you about the importance of building responsive online stores. By not having a mobile-friendly website, millions of potential customers are blocked from visiting your website. If we take a look at a report published by Statista 2017, we will see that 39% of all sales are done via mobile channels. More importantly, this number will increase eight times during the next three years.
The most basic requirement is having a responsive website. Therefore, you need to be very careful when picking a Magento theme. However, we can see this condition pushed even further during the next twelve months. This is why we're seeing popular online websites being transformed into mobile apps. This allows for a far more significant implementation of advanced technologies. At the moment, we are seeing a push of technologies like AR (Augmented Reality) and VR (Virtual Reality). Allowing your shoppers to preview your products in AR has the power to increase your revenue greatly. The good news is that AR/VR works with websites and mobile apps and can be implemented to both channels at the same time.
The best example of a successful AR transformation is a product called Virtual Artist by Sephora. As visitors try out different products in AR, they can make a shopping list. Furthermore, visitors can order products from their shopping lists in an instant.
Adoption of Voice Input Technologies
You are probably aware of numerous virtual assistants that exist in smartphones and other devices. These are Cortana, Siri, Google Assistant, and Alexa – to name a few. You might be wondering what voice input technologies have to do with the e-commerce industry? As it turns out – a lot.
Your online store's visitors don't like to wait. It is often said that a few seconds of extra waiting can significantly affect your store's conversion rate. This means that you need to have a highly powerful online store that fully loads in a matter of seconds. This isn't an easy achievement. However, people are always searching for the quickest method to get the job done. Therefore, voice input technologies are expected to become an integral part of e-commerce websites.
Magento has been working on voice input technologies since 2014. Today, there are different options to choose from, and we expect even more powerful solutions to be released in the next couple of months.
New Standards of Delivery Methods
A few years ago, customers were more than willing to wait several days for their purchase to be shipped. However, this isn't the case anymore. Back in 2014, Amazon started to offer the same-day delivery and created a whole new trend. In 2017, the majority of online stores can deliver their products in 2 to 3 days. We expect this to continue evolving throughout 2018.
As you can imagine, offering delivery within 24 hours is not something every website store owner can afford. On the other hand, Magento store owners can do a lot on their own. Thanks to efficient partners and third-party plugins, the process of shipping out products can be very streamlined. The trick is to take an in-depth look at your supply chain to make quick delivery possible. During the last few months, we have started seeing new and improved Magento extensions that deal with delivery times by optimizing the whole process of ordering and keeping track of shipments.
Shareable Video & Enhanced Visualization
By having a quality-made video on your website, you can increase sales up to 85%. If you place yourself in your shoppers' shoes, you'll understand this statistic.
Videos have the power to present your products more thoroughly. Besides, you can take videos one step further by adding a promotional twist. So instead of offering information about your products, you can use videos to really 'sell them.' This can be especially effective for younger generations who rely on online video content and consume it on a daily basis.
Producing high-quality video clips can present a significant investment. It is believed that every reputable online store will utilize this kind of visual presentation by 2020. This gives you plenty of time to prepare by employing different types of animations and cinemagraphs. We expect for this type of animated presentations to explode in 2018. Also, this can be an entry step for more complex videos to come, providing you a way to get to know this technology.
Deeper Understanding of Your Customer's Needs
Generating reports has always been an essential aspect of every online store's success. This is why e-commerce platforms are battling over providing highly sophisticated reports. However, a new kind of reports should make their debut in 2018.
Understanding your customer's needs provides lots of highly valuable data. So far, online store owners had to rely on third-party sources to understand their customers. However, Magento is taking this a few steps further. Even today, you can find highly sophisticated reporting tools aimed at analyzing user behavior. By employing the principles of psychology and business intelligence tools, Magento takes a look at what your customers search for, their shopping habits, and how (or why) they leave. As a result, this can tremendously increase your store's conversion rate.
Don't forget to keep your eye throughout 2018 on ever-growing reporting tools available for Magento. This kind of investment will most certainly pay off in the long term.
Highly Personalized Customer Experience
When talking about advanced reporting tools, we shouldn't forget to mention one of their most substantial benefits. Customers love nicely designed websites. However, they also like personalization. In other words, you can achieve a higher conversion rate by providing custom designed experiences for your website's visitors.
One of the prominent features of Magento 2 is modular reporting. With some help from third-party extensions, this provides valuable insight. As a result, specific extensions can use that information to present customized versions of products. The most basic form of this is allowing your customers to 'dislike' products and remove them from sight. Besides, removed products will be replaced by more attractive products that suit your customer's taste. This applies to just about any type of online store making us sure that this is the shape of the Web to come.
Final Thoughts
You probably have a few favorite online stores on your own that serve as an example of success. Try to imagine how those websites looked like one or two years ago. You will see that both subtle and more obvious changes were implemented in the meantime. This is because following (or even better – creating) new trends is the only way to stay relevant in the world of the e-commerce industry.
Finally, remember that following the latest trends isn't enough. What is more important is to implement them in a natural way. Every online store is different and should be approached uniquely. Even if you implement one or two new things in 2018, we are sure you'll be well on your way toward attracting new customers.