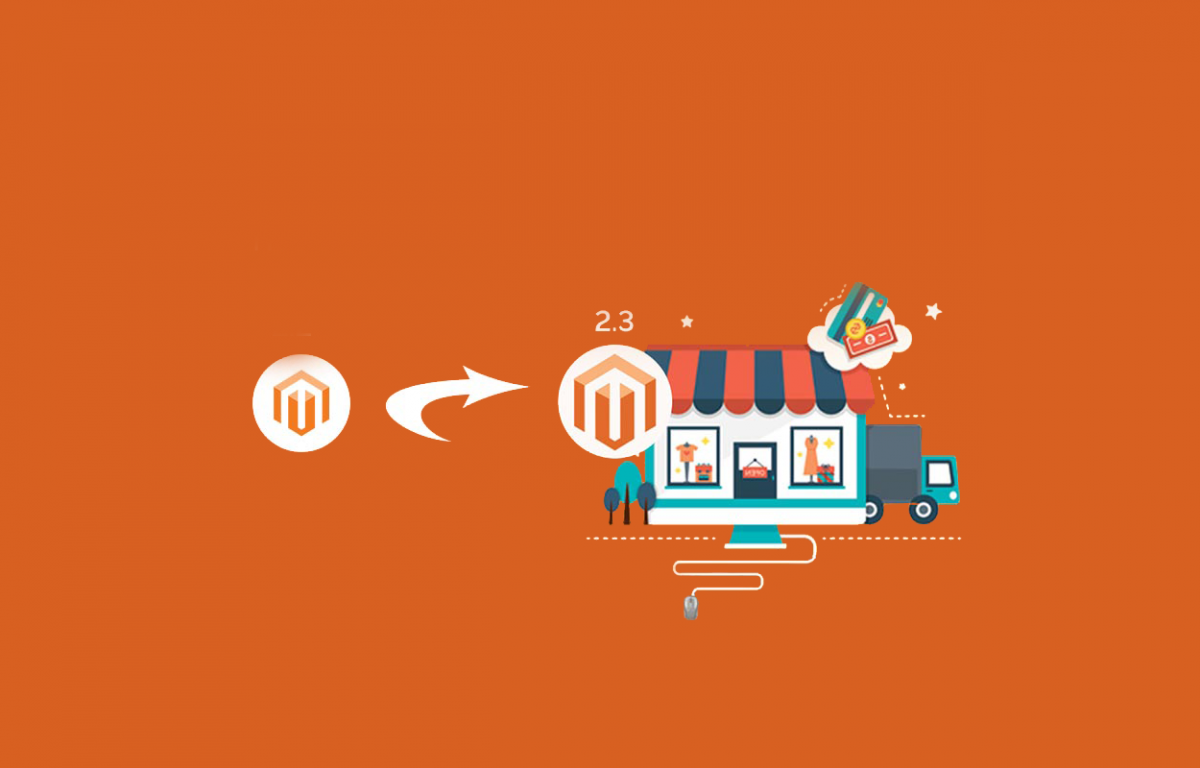 While many online stores are still debating when they should be getting ready to migrate from Magento 1 to Magento 2, the popular eCommerce platform is getting even better. Thanks to a recently launched update, online stores powered by Magento 2 are gaining access to a set of improved functionalities and new features. We are sure that Magento 2.3 will convince entrepreneurs that this is an indispensable tool in today's world of eCommerce.
The latest update to Magento doesn't bring a small set of features. As you are about to learn, this update brings significant performance improvements, easier management, and a set of features specialized for the B2B eCommerce sector. Let's take a closer look at some of the most exciting and useful new features that Magento 2.3 brings.
Improved B2B Functionalities
The most prominent improved features that Magento 2.3 brings are targeting B2B marketplace. This isn't surprising considering that popular eCommerce platforms are currently focusing on this segment of the eCommerce industry that is predicted to reach $6.7 trillion by 2020. It is easy to see that a platform that will manage to bring the most powerful B2B features will be the winner. Thanks to Magento 2.3, this platform has taken very practical steps towards that goal. Let's take a closer look at the most exciting B2B-oriented features.
Company account management allows corporate buyers to manage their own account with Self-Service Account Tools. Those who are still using Magento 1 can't count on this tool that has the power to cut costs and convert new businesses to customers. Instead, they need to rely on third-party extensions that can be a problematic complication for day-to-day operations.
Revolutionary quote management is a major new feature that finally makes quotes a default feature of Magento 2.3. Owners of earlier versions have to rely on third-party extensions to enable quote management. However, this system is now an essential part of a highly polished Magento dashboard. While clients can negotiate products and shipping prices, online store owners can reply and make comments. Everything is saved via logs, accessible by both parties until the deal is closed.
The tremendously simplified checkout process is a major benefit for the B2B eCommerce sector. We are talking about large orders that take both a lot of time and effort to be created and processed. At the moment, this is a very problematic area for any eCommerce platform – but not Magento. In fact, Magento 2.3 brings lightning-fast purchases since it supports SKU input. Large orders can be even made by uploading a CSV file with necessary data based on SKU (stock keeping unit code) and QTY (quantity) fields. In turn, Magento can now automatically confirm the SKU validity and make sure your online store can fulfill the B2B order.
Customized catalogs and price lists have been utilized in the B2B sector for a long time now. This feature allows online store owners to create customized catalogs that different companies (customers) see on their website. This is how merchants can create custom-tailored offers and even assign them to multiple companies (customers). Customized catalogs were previously available via Amasty's and MageDelight's extensions, but now there's no need for additional investment.
Finally, we shouldn't forget to mention the availability of requisition lists. This feature allows companies (as well as other clients) to create lists of frequently purchased products. As a result, this brings an improved re-ordering experience. It is also important to be said that there's no limit to this feature, which means that requisition lists can be long as needed.
Multi-Source Inventory
This feature has been a long-time coming and through the power of the Magento Community program, we get this much-needed feature for most established merchants. Multi-Source Inventory (MSI) allows merchants to allocate and fulfill from inventory across multiple warehouse locations, all from within the Magento Admin. Additionally, merchants can:
Assign products and quantities to each fulfillment warehouse, store, third parties or distribution centers.
Per source, track inventory individually without creating separate SKU's
Prioritize and automatically control the inventory sources that are used to fulfill orders for each website in real-time.
Improved ability to Integrate with most third-party inventory systems
Even merchants with a single inventory source benefit from MSI with an inventory reservation system that tracks deductions from the salable product stock when customers add products to carts. This results in accurate quantity counts and high performing checkouts that improve conversion rates.
PWA (Progressive Web Apps) Studio
90% Smartphone penetration is anticipated in 2019 and nearly 75% of online shoppers will engage in mobile shopping. Progressive Web Apps (PWA) enable merchants to deliver superior mobile experiences that boost conversion rates and increase engagement. PWA Studio provides tools that will make it faster and cheaper to build Magento-powered PWA experiences.
With PWA studio, merchants can deliver app-like mobile commerce that is fast, integrated, and reliable.
As an open source initiative, PWA Studio will have regular updates—independent of Magento releases—rapidly adding new features, reference theme enhancements, and quality improvements. With developers and partners already building PWAs we are excited about the future of front-end development on Magento. For information on how to work with PWA Studio and visibility into our roadmap visit pwastudio.io.
Other Improvements
We'd like to finish this article by listing other notable features that you and your website's developers will notice straight away.
You know all about the importance of having a reliable set of statistical tools. Magento 2.3 brings improved and extended reporting tools that are now more user-friendly. Merchants can create custom-made modules with insightful data about their products and orders. All of this information can be reviewed on your website's Magento dashboard. This kind of reporting can be powered by Magento's Business Intelligence Tools is a premium-priced feature.
When it comes to technical stack improvements, it's worth noting that Magento 2.3 completely embraces new technologies. If you're getting ready to upgrade, you should know that the latest version of Magento drops support for PHP 5.6. On the other hand, Magento is now fully compatible with PHP 7.1 and MySQL 5.7. We urge you to check out if your web hosting company provides compatibility with these technologies, which can give you a competitive edge over your competitors.
Final Words
Magento 2.3 is a very important and significant step for this platform. Thanks to this update, the most prominent advantage over other platforms is Magento's capability to process large orders effortlessly. This is what makes Magento 2.3 the perfect tool for more substantial and bigger projects.
if you're looking to dive into the B2B sector, Magento 2.3 should be seen as the ultimate eCommerce platform. You will be able to cater to the needs of large customers in addition to providing a pleasurable shopping experience for any individual that visits your online store.
About the Author: Uwe Weinkauf is the CEO of MW2 Consulting, experts in Enterprise Application Development, eCommerce, IT Outsourcing, and IT Operations that deliver valuable solutions for global business needs.

You can learn more about MW2 here, and follow Uwe on LinkedIn.