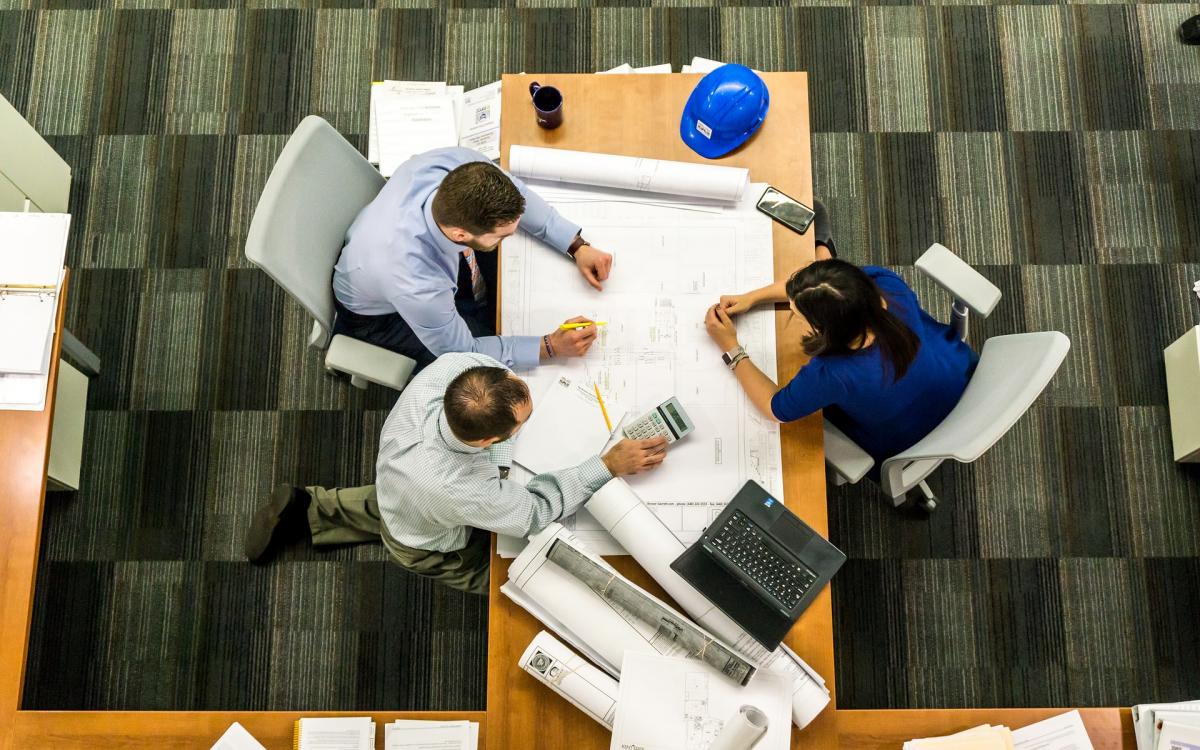 The project manager's most particular key task is to bring a project to completion, relatively on time and within budget as close as possible. There are all kinds of factors that can cause your project to get off track, both internal and external, but you can enact steps to ensure that your project experiences as little disruption as possible. Let's review some tips for successful projects.
By executing proper planning and preparation, you can lay the proper project foundation even before you begin, and hopefully minimizing interruptions that can sink a project plan. Proper work before beginning a project can also ensure that any unexpected occurrences can be dealt with quickly and efficiently.
To be a successful project manager, you must be able to manage your time well as well as the time of all resources involved in your projects. Hopefully, these tips will ensure you are productive for most of your time, managing the project to successful completion and avoid time-wasters for your teams at all costs.
Create the Plan and Have Full Project Detail Before Starting
By everyone having the full plan in advance, the project manager should spend way less time addressing issues that have been brought about by a lack of clarity.
Every project needs a detailed project scope, with approval from all necessary stakeholders. So what should your scope include, these keys should be tracked at a minimum: interim milestones, detailed timeline, and a budget that will cover the cost of the project.
By getting details locked in up front, you have an excellent foundation to build upon. While change may be inevitable, you still have to maintain control and point out when the project is completely different than the original agreed upon project scope.
This is critical to avert disaster since most clients will tend to think of new or better ways as the project goes on causing scope creep, which is when someone asks for minor changes repeatedly, until the endeavor has become a lot more or different from when it began.
Remember the 80/20 Rule
Try to follow the 80/20 rule, the idea that by doing the top 20% of the tasks, you and your team can produce 80% of the results that matter instead of spending 80% working on tasks not driving the project to completion.
This should be used to remind you and your team to focus on the 20% of activities that matter. For all the activities on the project, only 20% are really significant in driving towards to completion because those 20% typically produce 80% of the results. As a Project Manager, you will want to continually identify and focus on those activities.
Set Realistic Expectations
A COO I once worked with had a common PM catchphrase, "Pick two: good, fast or cheap. You can't have all three, it's nearly impossible"
Everyone will need a full understanding of the limitations of the project. In order to finish a task successfully on time and within budget, the expectations need to be reasonable. If expectations are not within reason, you would only setting yourself up for project failure. Remember; never start a project with failure as an option.
Status Meetings and Effective Status Reports
Status updates during meetings have little value and waste time when you go around and have everyone provide an update. Instead, everyone should be spending that time focusing on risks, issues and opportunities. Use the team to brainstorm solutions and create ideas. If you are using Agile Scrum, daily stand-ups are the best way to measure progress and build status reports for each team member. If you are following some other methodology, make sure the team is using the workflow statuses properly in your software development management software (like JIRA or Rally).
An often overlooked detail for meetings is having an agreed upon agenda that drives the flow of the team meetings. Always make sure that meetings never run over the pre-agreed upon time.
Make sure team members take significant issues off-line, as they will cause the meeting to overrun or not finish the agenda. It's better for the team if you don't make everyone sit through lengthy technical discussions that don't involve the entire team. But the team members that need to discuss in more detail, they should setup a separate working session to focus on the issues and which resolutions should be reported team via a team chat program (Hipchat, Slack, etc.… ), email or project documentation.
How will you measure success and track key deliverables? By creating interim milestones, especially for projects with long time frames, you will be able to determine if you are staying on track or deviating from the project's goals.
Having internal checkpoints and client checkpoints are a must, clients should have an active say throughout the project, not just when you are ready to deliver the beta version. If you leave the client out, you will almost certainly have to refactor critical features if the client is unhappy with the delivery of the features.
A Project Manager should be certain that team members are clear on what is expected from them each and every day. You should be encouraging team members to raise questions, clarify unclear requirements or if things generally appear to be heading in a wrong direction. Teams engaging in clear and open communications are mission-critical.
Manage Risks Properly
You should have defined the risks most likely to occur during your project scoping sessions, which will allow you to have a good contingency plan in place. You should also be able to predict when risk is imminent and be able to take action to avoid or minimize the occurrence of the risk. This should include a good communication plan with the entire project team.
If the risk becomes unacceptable, you should be ready to stop the project. Project Managers are expected to know when things are past the point of no return.
Stop Micro Managing
Avoid getting involved in the details of the project. It's almost never necessary for a project manager to be planning at the code level, leave this to your experts. The right team has been selected for the job. Let them manage the particulars of the code and architecture, while you steer the project to a successful conclusion.
Don't Do the Work
Most project managers can harm a project by picking up other team member's tasks. You should look to avoid this at all costs because managing projects is a full-time job and taking on tasks that distract from your main role (even for a short period) will lead to problems. It may be tempting to knock out a few tasks especially with an upcoming deadline, but you should always leave this to the team members you have trusted to execute the project, they will get the work done.
Create a To-do List
Constant email communication is a modern-day project management problem that can distract your team and yourself from doing the tasks that are planned. Creating a daily task list for you and your team keeps you focused on achieving your objectives. This should be used during the daily morning stand-up and used to measure success for the day. Scratching tasks from your list creates a sense of accomplishment and drives further activity.
Hold Project Retrospectives Throughout
Be sure to hold regular retrospectives to determine what is going right and what is going wrong. This should become part of your risk strategy if too many things are being identified as going wrong.
Once a project has been completed, project retrospectives are very important for future project success, even if it is only for internal purposes. You can point out the good, the bad and the ugly to determine what could or should have been done differently. It's also a great time to establish best practices for future projects.
Summary
Always remember, you are the leader of the project, make sure you are leading by example and don't allow other teams members or project influencers attempt to dominant over your position. Your main focuses as a PM are to get the highest quality and quantity of work from your team members, remember you are the leader, teacher, and motivator. Team building exercises are crucial for newly formed teams or struggling teams; you may need to lead activities to foster a collaborative atmosphere. You also are the liaison with the client, so be accurate in your communications both internally and externally.
Your team needs strong and effective leadership when a project encounters obstructions or issues. When stressful times come about in a project, it's when your team needs you the most to be a strong and effective leader.
I often get asked what is the most essential skill for project managers; my response is always time management of your self. When you can't manage your own time, your client and team will not trust you to manage theirs. Each and every day you should be measuring what you did to move the project towards completion. Make sure to plan at the end of every day your plan for the next day, determining what you will do to make sure your project continues along the straight and narrow path. Always manage time effectively and don't micro-manage the team. Successful projects come easier with a little time management and effective communications.
Get a free analysis and project timeline for your Magento 2 Migration.