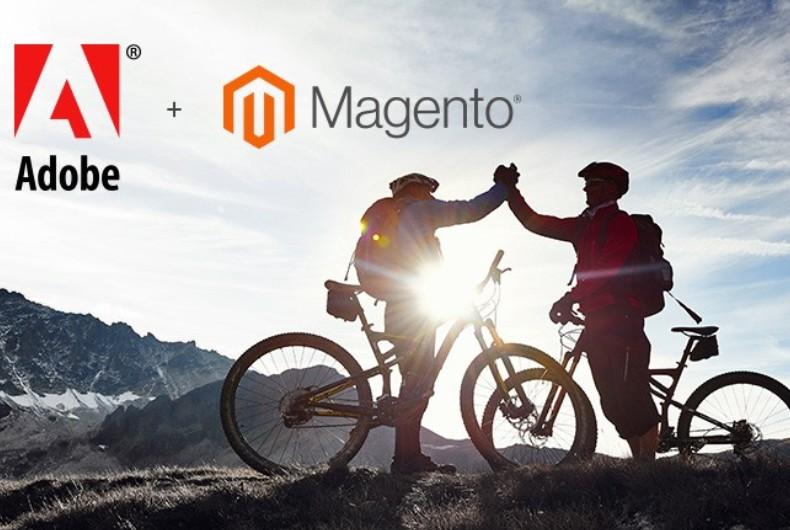 Numerous versions of Magento 1 and Magento 2 have been coexisting since 2015 when the latest major version of Magento was publicly released. However, this also indicated that the original version of Magento (including different 1.x versions) would meet its end of life in June 2020. So, what does that exactly mean? What will happen with your online store? Should you upgrade, and what are the risks if you don't? Don't worry; we're here to answer all of those questions.
We understand that Magento is the backbone of your business. That is why we'll try to provide clear and concise answers. In turn, these should resolve any doubts and help you to prepare for the future. Without further ado, let's jump right in.
Magento 1.0 End of Life: What Does This Mean?
To better understand what happens when Magneto 1 reaches its end of life, it's essential to understand its development path. So, let's take a quick look at what had happened since 2010 when Magento 2 was initially announced.
December 2010: After numerous speculations, Magento 2 was officially announced with a planned release in November 2011. This is when it was announced that Magento 1 would reach its end of life three years after Magento 2 gets released.
September 2011: Development of Magento 2 faces a set of issues. It was decided that Magento 2 had to be re-built from scratch. In turn, this would provide more robust features.
November 2015: After years under development, Magento 2 was officially released. Going back to the original announcement, it was clear that support for Magento 1 would be discontinued in November 2018.
September 2018: Magento officially, "officially" announced the end of life date for Magento 1. After over a decade's worth of development, the Magento 1 platform will reach 'End of Life' in June 2020.
When a software product reaches its end of life, it stops receiving any updates. In other words, users are forced to update to a newer version to continue receiving security patches and new features. It is easy to see why this is causing a sense of urgency. Online stores powered by Magento 1 might be left out and exposed to vulnerabilities. In the world of eCommerce, the lack of security is a significant concern. So, what should you do? What will happen to your store after June 2020?
Meet Magento presentation from Prague in 2017
The Good News!
Before we dive into possible scenarios, we'd like to share some good news with you. As said by Jason Woosley, SVP Product & Technology at Magento Commerce, 'Magento 1 has been and will continue to be supported for the foreseeable future'. What this means is that Magento 1.x might receive updates even after its planned end of life, but this doesn't mean that you should sit back and relax. Even if this platform doesn't become obsolete 12 months from now, it's clear that it is living on borrowed time.
Should You Upgrade to Magento 2?
There are several possible answers to this question. The most obvious upgrade path is to move to the latest Magento version (which is Magento 2.3 at this moment). There are numerous valid reasons why this is an excellent idea – even though it comes with several important considerations. The stack technologies built into Magento 2 is built for the future using new innovative PHP frameworks which open sup a ton of possibilities for both developers and business owners to make truly special and unique experiences.
Depending on your skill level, this upgrade might not be the most intuitive process. Magento 2 is entirely different than Magento 1, which is why it requires significant effort, potential financial investments, and time. Numerous Magento developers will tell you that you should consider upgrading as soon as you can as this is the only way to avoid possible issues that come with rushed transitions.
Also, we hope you are using Magento 1.9 at least. If that's not the case, you should upgrade to this version as soon as you can. Magento 1.9 is a highly mature platform that can be used in the short term and in many ways can simplify the transition to Magento 2.x.
Please remember that upgrading to Magento 2 comes with numerous rewards. You will build an incredibly stable foundation that brings high performance, more straightforward operations, future improvements, and countless capable features.
Magento 1 Store - https://www.made.com
What Happens If You Don't Upgrade?
You are probably asking yourself what will happen past June 2020 if you don't make the transition. Well, you store will continue working normally, and you won't notice a difference in your day-to-day operations. However, there is a high risk that your online store will be susceptible to security vulnerabilities, which will increase the longer you go without upgrading. In addition, it can be even more challenging to make this transition down the road as the Magento 2.x platform grows and improves.
The good news is that you can apply community patches released on GitHub. In fact, the majority of vulnerabilities are found and patched by the Magento community which means that your store's security will be intact, at least for a while. In other words, you may get some time to join the bandwagon even after June 2020.
Will You Lose Your Customers?
Let's say that you already have a fully-functioning and nicely designed online store. On top of that, you have a loyal group of customers. It's natural to be worried whether a process as complex as upgrading to Magento 2 will cause issues.
In case you don't upgrade, this will certainly reflect on your profits down the road. The eCommerce industry is highly competitive. Online stores powered by Magento 2 have an arsenal of new tools and brand-new extensions. These have the power to attract more visitors, convert them into customers, and ultimately transform them into loyal fans of your brand. Without these tools, you will be facing a range or incredibly narrower set of options.
Magento 2 Store - https://us.lindafarrow.com
Finally, Is Magneto 2.x The Right Choice?
As said before, upgrading to Magento 2.3 isn't an easy task. Naturally, this raises the question if you should do this at all, or re-platform?
Magento 2 is an incredibly powerful platform. Those who make this jump have realized this the first time they encountered the all-new dashboard. After all, Magento 2 was released two years ago which is more than enough time to iron out annoyances. The recently released Magento 2.3 is oriented toward B2B and mobile business, which is something that not many platforms can compete with.
So, let's make this short. If you're already using Magento 1.x, don't hesitate to upgrade to Magento 2. You and your customers will be more than thankful. If you're using a different eCommerce platform, this is an incredible opportunity to future-proof your online store by taking advantage of Magento 2.
Final Words
Thanks to Magento's recent announcement, it is clear that June 2020 will be the definite end of Magento 1. However, this doesn't mean that you shouldn't be proactive now. The most prominent obstacle in this process is the complexity of upgrading to Magento 2. Even with the proper planning, it will take months until you'll be ready to open your store to the world.
The best advice we can give you is to start planning the upgrade as soon as you can. The only way to make this jump is to take your time to arrange a careful preparation. After all, upgrading to Magento 2 should be seen as an opportunity to prepare your online business for the future. Make sure to inspect numerous new features that Magento 2 brings and make a plan of how you can utilize them.
About the Author: Uwe Weinkauf is the CEO of MW2 Consulting, experts in Enterprise Application Development, eCommerce, IT Outsourcing, and IT Operations that delivers valuable solutions for global business needs.
You can learn more about MW2 here, and follow Uwe on LinkedIn.