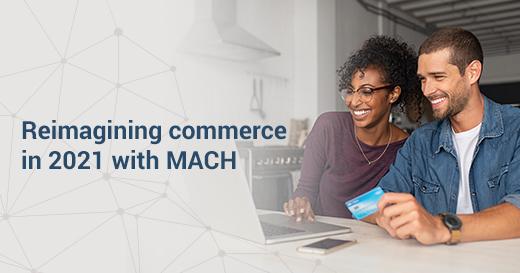 In today's fast-moving commerce business, brands and merchants need to enhance their agility and flexibility. Customer demand is continually changing, new touchpoints are emerging, and innovative communication methods emerge between consumers and suppliers. Take voice commerce: within only a few years, more than 100 million smart speakers sold. Like the app store, which helped Apple introduce the mobile age, Amazon lets 3rd-party developers build new capabilities on top of their voice platform. Brands and retailers need to make new prototypes quickly, experiment, create excellent services for their customers, and drive loyalty.
In reality, however, many organizations are kept from building new business models by their slow, hard-to-adapt software platforms, which effectively stifle innovation. The only way out moves to another, more flexible architecture.
There are two main reasons why businesses are deciding to move away from a monolithic platform:
Total Cost of Ownership (TCO)
Typically, on-premise solutions selling in the form of core-based licenses. Even for mid-sized companies, six-figure licensing fees are standard. On-premise solutions are a challenge for brands and retailers, especially when it comes to scaling: more hardware (i.e., more cores) is needed because it is growing. The traffic is peaking licenses have to be purchased.
Businesses also need to consider that there are compulsory updates to perform well as their legacy platform evolves. Software vendors release new versions a few times per year, and from experience, are often making fundamental changes to the core, such as changing internal APIs. In other words, businesses need to review and rewrite parts of their custom code to make sure it also works with the new version. Upgrades are a significant pain and often require six-figure investment. Nevertheless, these upgrades are necessary to be eligible for support – which, in the form of a support contract, also generates recurring costs.
Finally, the budget for running and maintaining a monolithic installation has to be kept in mind. The platform needs to be run on multiple application nodes and database servers, generating operating costs for hosting applications.
Lack of Agility and Speed
Because of the complex nature and the strict architecture of monolithic platforms, developers need to work with many different layers. For example, a relatively trivial task such as building a custom promotion and displaying it in the frontend often takes backend developers a few days to implement. After all, introducing a new technology always has the potential to disrupt operations. On the other hand, such a move still enables brands and merchants to re-evaluate whether their current IT ecosystem can support current and future business objectives.
A good time for evaluating other software solutions is when businesses are facing a compulsory update. If they know that this process involves
investing in new developments (see the TCO section), they might as well opt for a complete change and consider moving to technology such as commercetools or Magento Commerce.