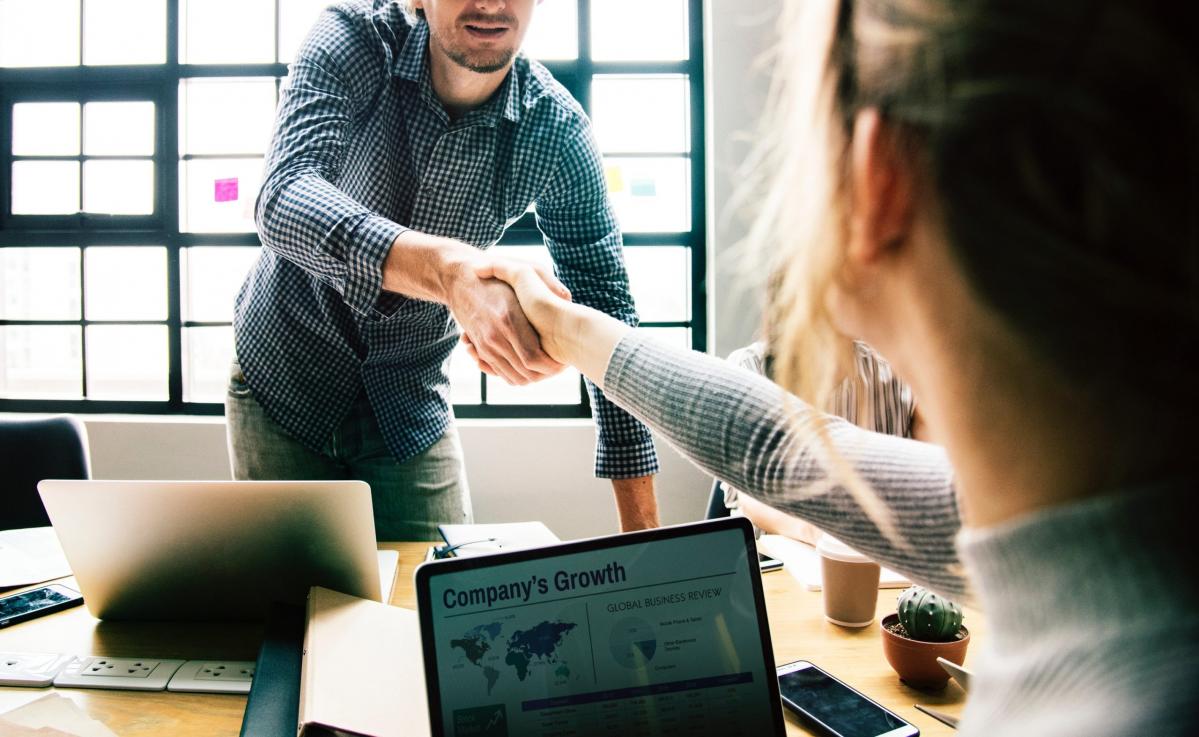 During the last decade, we have witnessed an exponential growth of the entire e-commerce industry. Consequently, platforms that back up e-commerce websites have become increasingly powerful – and highly diverse as well. However, there is only one platform that is flexible and capable enough to help you materialize your business idea, no matter how complex it might be. And this platform is none other than Magento.
As an online entrepreneur, you surely know that you need a reliable team to get things done. When it comes to building and optimizing your e-commerce website, that team should consist of Magento developers. With more than 315,000 expert Magento developers and 1,150+ certified partners, it can be hard to find a team that will help you materialize your idea. So, let's discuss how to choose the expert Magento partner capable of carrying out your project smoothly.
Everything Starts with Realistic Requirements
Every successful project starts with a clear set of requirements and realistic expectations. Due to numerous specifics of e-commerce platforms, your business plan needs to be built upon technical aspects of your (future) e-commerce website. In other words, a reliable Magento partner can be invaluable even in the early stages of your project.
By continually discussing with your Magento partner, you can use their experience and expertise in shaping your business plan. Even though some ideas might look great on paper, they can be costly to build and integrate with your online store. And since Magento is such a flexible platform, even the most ambitious ideas can be turned into reality. However, this also requires a certain investment and also needs a certain time to be completed. By using the expertise of Magento developers, you can learn how to make smart compromises that will keep your project within a particular budget.
Take Advantage of Certified Magento Partners
Being a highly sophisticated platform, Magento requires expertise. Therefore, the only way to make sure that your project is on the right track is by working with certified professionals. Remember that your end goal should not only be to offer a brilliantly designed website. Instead, you need to make sure that your Magento website works for you. This is the only way to make sure that all sides of your online business are adequately handled. After all, your visitors want the very best user experience, and you, a website owner, want a secure website with capable backend tools.
By hiring certified enterprise partners, you can be sure that your team has the required technical knowledge that is up to date regarding the latest Magento developments. Still, it is also worth noting that working with certified experts is imperative if you're scaling your existing website. You want to stay away from possibly costly technical conflicts that won't only cost you money but time as well.
Ask About the Background Portfolio
During every hiring process, no matter the industry in question, it is expected from candidates to show their skills and experience. The same applies to the world of Magento e-commerce. Certifications are an important (and even essential) requirement – but only if your Magento partner can back it up by real-world examples. So, make sure to do your research and check some of the previous projects of your chosen Magento partner.
Taking a look at your partner's portfolio comes with several substantial benefits. First, this speaks volumes about the knowledge and experience of your partner. Also, this gives you a clear idea of what you can realistically expect. And finally, the portfolio can be used as a point of discussion that gives you ideas about features that you want to see on your website.
Discuss the Practice of Communication
At any given moment, you should have a clear overview of the current stage of your project. This can only happen if your Magento partner is willing to cooperate. You might be surprised to know that not every Magento development company is willing to support transparent communication. Quite often due to their busy schedule, developers might refrain from giving deadlines. As you can imagine, this is not a good signal.
A reliable partner will make an extra effort to provide deliverables in phases. During each of these phases, you should receive regular reports asking for your feedback. This is why your input is of the highest importance. It makes sure that everything is on the right track, and that your website is ready to expand with new features once the time comes.

Ask About the Period of Development
As noted earlier, Magento project should consist of phases. This kind of organization is helpful for all parties involved. When it comes to your Magento partner, they can organize their time more efficiently by splitting the project into smaller parts. And when it comes to you, managing smaller phases will give you a clear understanding of your website's functionality.
When it comes to development phases, you should also know that these correlate to quality assurance. Every feature present on your website should work seamlessly with the entire system. Every new feature that is added in each phase should not affect the stability of this system. Even though some roadblocks might happen, they are easy to solve if your project is broken into an efficiently organized timeline.
Finally, please note that having a clear development path is vital for projects that start from scratch, as well as if you're upgrading your website. In fact, this is even more beneficial if developers are working on an existing site where conflicts are more likely to happen. Premier system integrators will make sure that new features aren't only highly optimized but also in sync with other parts of your e-commerce website.
Ask About the Billing Procedure
Needless to say, you want to be sure and confident that your project won't break your budget. This is where everything we talked about so far comes into play. Certified Magento partners can more confidently answer your budget-oriented questions. They will use all their knowledge and experience to make realistic predictions about your project.
In general, more comprehensive projects are charged on an hourly basis. Smaller projects can be a settled cost. Of course, there can always be exceptions. Even though it's understandable that every online entrepreneur wants to cut its costs, this shouldn't affect the quality of the work. Just like with other business endeavors, you need to have a bigger image in your mind. Cutting costs on core features will most definitely have a negative impact in the long term.
Assure Support After the Project Completion
As noted earlier, Magento is built upon a complex structure. That is the reason why only experienced developers have the confidence to tackle Magento projects. Still, the job isn't done once you launch your brand-new or improved website. That is why having a reliable support system is imperative when it comes to making sure that your site is running at its best.
Aside from resolving possible technical difficulties, you need professional support to understand the backend of your online store. This especially goes for those website owners who want to be more independent in managing their stores. On top of this, certified Magento partners can employ advanced techniques to monitor your online store and make improvements.
To illustrate the need to have support after the project completion, we could say that very few online websites reach success without making continuous optimizations. That is because no business plan is perfect and needs to be adapted to your customers' feedback.
Introducing: MW2's Fast2Commerce
As you can see by now, the only way to navigate through the hurdles of materializing your e-commerce business idea is by having a trustful partner. MW2 Commerce is offering its innovative and highly streamlined 'Fast2Commerce' Magento implementation model where you're in charge every step of the way. Our dedicated team of certified Magento developers and consultants are here to turn your product catalog, no matter how big or complex it might be, into an easy-to-navigate online store. Here's what our Magento implementation model includes:
Listening to Your Distinct Needs. During the initial phases, our analysts and engineers are here to help you build strong foundations. By analyzing your business plan, we can help you shape your online store around your particular needs. After all, you want an online store that works for you. Our team can also offer its expertise in analyzing your existing e-commerce systems and processes, and use that knowledge as a starting point in creating a simplified and significantly optimized e-commerce concept.
Defining a System That Works Best for You. Every concept needs to be founded on technological aspects of Magento. As an online store owner, you need a team of experts to build functional and technical specifications. This is where our certified Magento developers can be your biggest ally. We're here not here only to make your online store eye-catching – we're here to make sure that you're running a highly optimized online store.
Setting Up Realistic Milestones. At any moment, you are in charge of building your online store. Larger projects can be done in milestones, where our clients can easily review and provide their feedback. This is the only way to make sure every project is on the right track, as well as that it respects a previously set schedule. Besides, this is how our Fast2Commerce includes you, our client, every step of the way.
Quality Assurance. Before opening your online store to the public, we follow up development with different kinds of tests such as load, feature, and performance testing. This kind of audit is the best way to predict possible post-publishing issues and resolve them even before they happen. As a final phase, our clients receive their brand-new websites for one last review – User acceptance testing.
Project Completion & Continuous Support. Finally, once we receive your approval, our team makes sure to launch your new online store in the most effortless way possible. We make sure that all previously set requirements are met, including top-of-the-line performance, conversions, as well as uptime. At any moment, we can provide additional support. While you focus on the inventory and fulfillment, we are making sure that your online store experiences zero technical issues.
Final Thoughts
Today's e-commerce industry is a highly competitive one. New online stores are being launched every single day. This is why it's important to have your voice and create an authentic experience for your customers. However, your efforts might go to waste without the presence of certified, experienced, and knowledgeable Magento experts.
If you are willing to embark on a highly exciting journey of transforming your idea into visible results, don't hesitate to contact MW2 Consulting. Our team of certified experts is ready to help you shape your business plan into a one-of-a-kind shopping experience.