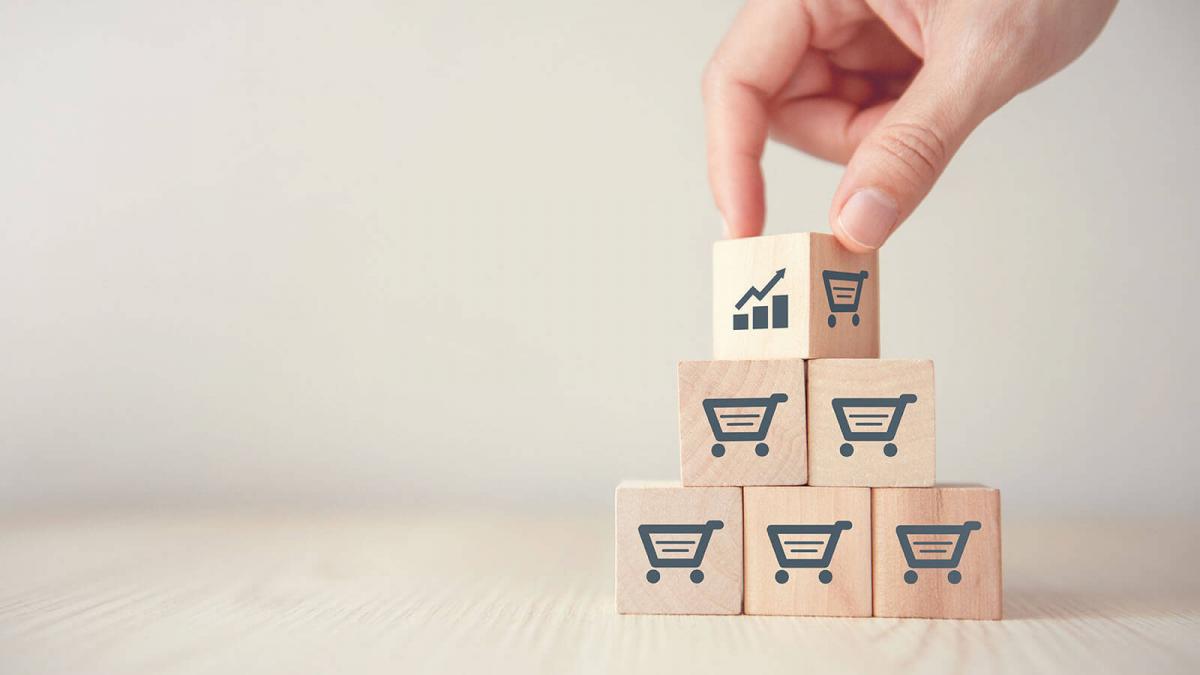 If your Direct Selling business is struggling to capture revenue growth in your e-commerce channel, here are three proven ways to increase revenue. Our e-commerce Solution Specialist breaks down three ways the most commonly used platforms like Magento, BigCommerce, and Shopify easily support growth.
Reduce Friction At Checkout
Too often, Direct Selling companies push the wrong agenda when it comes to completing checkout. If you have more than 5-clicks starting with adding a product to the cart through place an order, you likely have a very high cart abandonment number. For every click over 5, expect to increase your abandonment rate by 4 to 7%.
Offer the ability to checkout as a guest without forcing a selection of an independent consultant. Instead, do this match systematically or present an opportunity after successfully placing the order via the Order Success Page. Use this page to offer the shopper the ability to create an account, become a consultant, or associate their order with another consultant.
Use an Abandoned Cart Marketing Program
In a recent analysis of over 9.2 million abandoned carts in the dotdigital platform, their merchants recovered $245 million (USD) this year alone using a proven abandoned cart series. Digital Marketing Platforms have shown their value at recovering lost revenue through automated abandoned cart series. Most of the top platforms have direct integrations with Magento, BigCommerce, and Shopify.
The shared key trend is to send your abandoned cart emails within 24 hours and keep track of abandoned carts by setting the metric to 60 mins. For industries where almost all sales happen within 24 hours, you should even send sooner, giving you time for a second campaign before buying intent drops to near zero. Remember to give your customers a chance to resolve blockers. As a last resort, offer an incentive for a gift, bonus item at a discount, or coupon code.
Increase your Average Order Value (AOV)
The easiest method and most often used tactic that converts is adding a minimum shopping cart value to get Free Shipping or a Free Gift. Be sure to promote this actively through every page of the buying process to ensure you drive the maximum value.
Grocery stores add products to their end-caps, which are low-priced or sale items because human-nature tends to drive people to add without much thought. Similarly, in e-Commerce, related product recommendations are used to entice the shopper to add to the cart similar types of items. For instance, if a shopper has $50 of things in their cart, it would be hard to convert with a high-priced related item. But easier to convince them to add a $20 item complementary to their product already in the cart.
MW2Direct™ Can Help
If you struggle with quickly expanding your current platform, check out how MW2Direct™ can easily extend a Magento, BigCommerce, or Shopify platform. Find out why Stella & Dot, PartyLite, Matilda Jane Clothing, Tupperware, and Youngevity have chosen to work with MW2 to upgrade their capabilities.
Visit our co-produced Adobe/MW2 whitepaper to understand how to best drive your strategy for digital commerce at your organization.