no-bg fixed-sidebar
What is Magento and is it right for you?
Magento Commerce is a platform designed specifically to cater to those business owners who wish to sell their products or services online. This product is designed to offer flexibility in a number of ways. Some of the standard specifications of a Magento Commerce product would include the following:
Open source platform – you will not be tied down to one company or operating system to make use of this software.
User control over such things as website online catalog and online storefronts.
Designed for eCommerce businesses from medium to large in size.
Options and tools for marketing promotions.
Easy search engine optimization.
Multiple image product pages with zoom.
International options for language and currency accepted.
Flexible shipping controls.
Easy to use order management tools.
A dashboard that includes analytics for site details.
Supports multiple storefronts.
Layered navigation for better customer experience.
Optimized for mobile commerce browsers including iPhone.
Integrated checkout system.
Support for a variety of payment options.
Support for customer accounts for easy reorders and order history.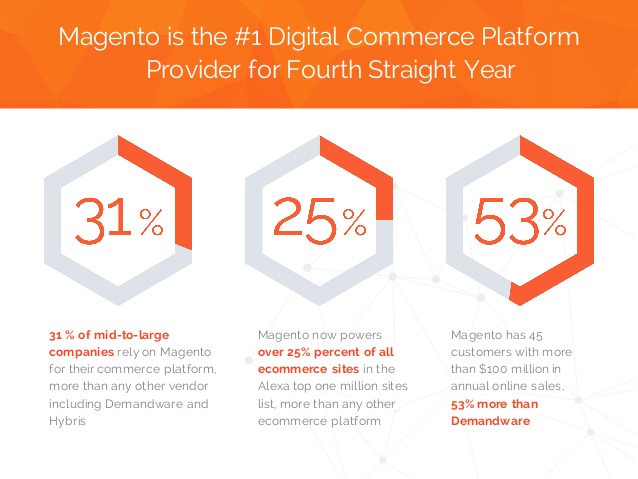 There is a variety of products offered through Magento Commerce so that each online business can tailor their software to their own online needs.